The NGO Governance Forum 2018 themed Building Financial Resilience for Mission Accomplishment was held on 9 November 2018. In the breakout session, Mr Myles Kunzli, Adviser (Charity Governance and Management), National Council for Voluntary Organisations, UK shared his views on "The Sun Tool: The Six Elements of a Financially Sustainable NGO".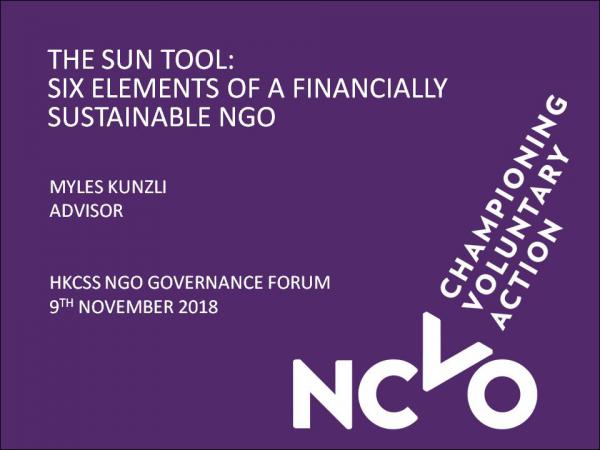 Presentation of the other breakout sessions:
Other proceedings of the NGO Governance Forum 2018 are available HERE.
Categories
Financial & Strategic Planning