As part of HKCSS Convention 2017 that commemorates the 70th anniversary of The Hong Kong Council of Social Service, the NGO Governance Symposium themed "Stewardship for Better Future" was held on 1 November 2017. In the session "Sector Initiatives to Strengthen Governance Capacity – the UK Experience", Mr Dan Francis, Senior Governance Consultant, National Council for Voluntary Organisations (UK) shared the current situation and challenges of the charity sector in UK and introduced the Charity Governance Code.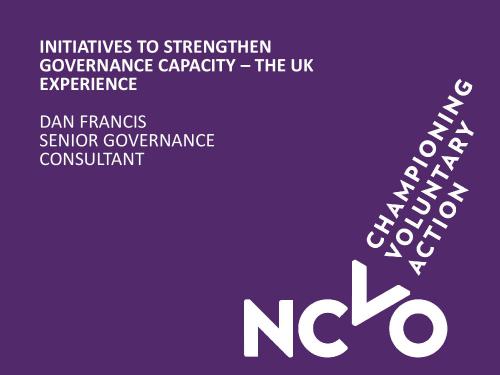 The other presentation at the session:
-    Sharing by Ms Lizzie Adams
-    Responses by Ms Christine Fang
Other proceedings of the NGO Governance Symposium are available HERE.
Categories
Accountability & Transparency
Overseas Reference & Guidelines