The NGO Governance Forum 2018 themed Building Financial Resilience for Mission Accomplishment was held on 9 November 2018. In the Plenary Session "Reserve for Stability & Sustainability", Ms Loretta Fong, Vice Chairman of Finance and Administration Committee, Hong Kong Young Women's Christian Association shared her views on "Case Sharing on Setting Reserves and Investment Policies".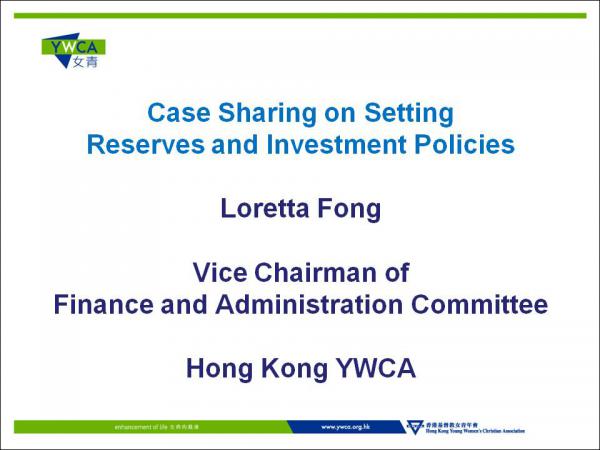 The other presentation at the session:
Other proceedings of the NGO Governance Forum 2018 are available HERE.
Categories
Internal Control & Risk Management