The NGO Governance Forum 2018 themed Building Financial Resilience for Mission Accomplishment was held on 9 November 2018. In the Plenary Session "Reserve for Stability & Sustainability", Mr Richard Tse, Chairman of Community Services Working Group, Hong Kong Institute of Certified Public Accountants shared his views on "Responses to the Key Findings of the Survey on Financial Reserves of Social Service Agencies".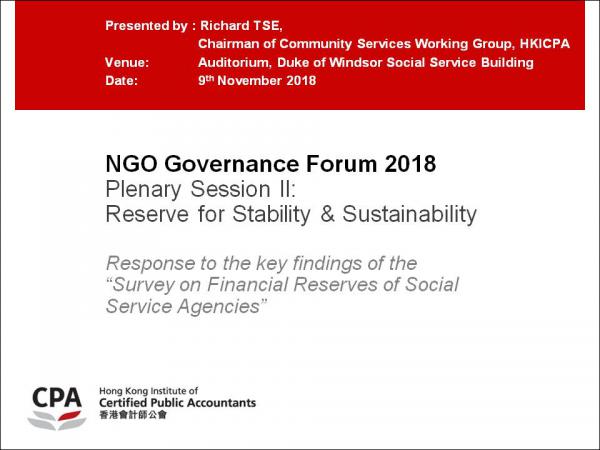 The other presentation at the session:
Other proceedings of the NGO Governance Forum 2018 are available HERE.
Categories
Financial & Strategic Planning