The NGO Governance Forum 2018 themed Building Financial Resilience for Mission Accomplishment was held on 9 November 2018. In the breakout session, Mr Peter Wan, Chairman, Heep Hong Society shared his views on "Ten Financial-related Questions NGO Directors Should Ask".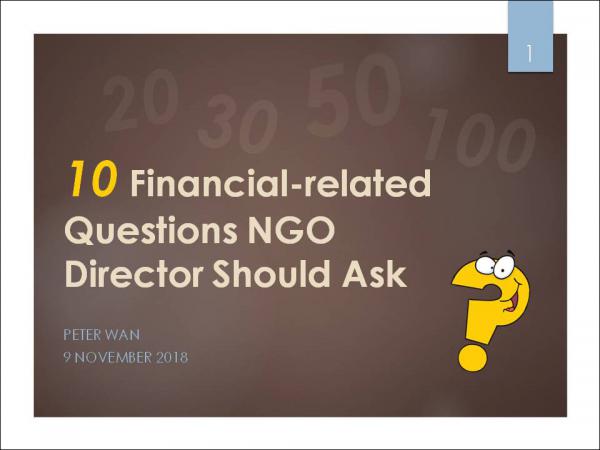 Presentation of the other breakout sessions:
Other proceedings of the NGO Governance Forum 2018 are available HERE.
Categories
Financial & Strategic Planning