The NGO Governance Forum 2018 themed Building Financial Resilience for Mission Accomplishment was held on 9 November 2018. In the breakout session, Mr Lester Garson Huang, SBS, JP, Ex-officio Council Member, The Hong Kong Federation of Youth Groups shared his views on "Using the Essential Financial and KPI Dashboards in Overseeing the Actualization of Corporate Plans".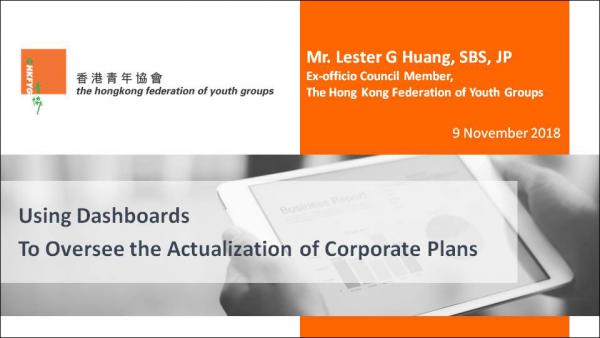 Presentation of the other breakout session:
Other proceedings of the NGO Governance Forum 2018 are available HERE.
Categories
Financial & Strategic Planning