Information Technology (IT) governance is defined as the processes that ensure the effective and efficient use of IT in enabling an organization to achieve its goals (Gartner, 2018). If done strategically, it can help NGOs take full advantage of technology in accomplishing their missions.
In collaboration with Information Technology Resource Centre, the Project has conducted a study on the subject matter in October 2017. The study attempts to look into IT investment, IT leadership and IT practice of NGOs in Hong Kong through an online questionnaire survey.
Results showed that responding NGOs are underinvested in IT, at early-stage of strategic IT leadership and governance, and reactive in IT governance. There is also a gap between the level of IT governance in NGOs of different sizes. It is recommended that NGOs take a more proactive role in IT governance, taking reference to best practices in the sector, external guidelines and frameworks, hopefully with more sustainable funding sources.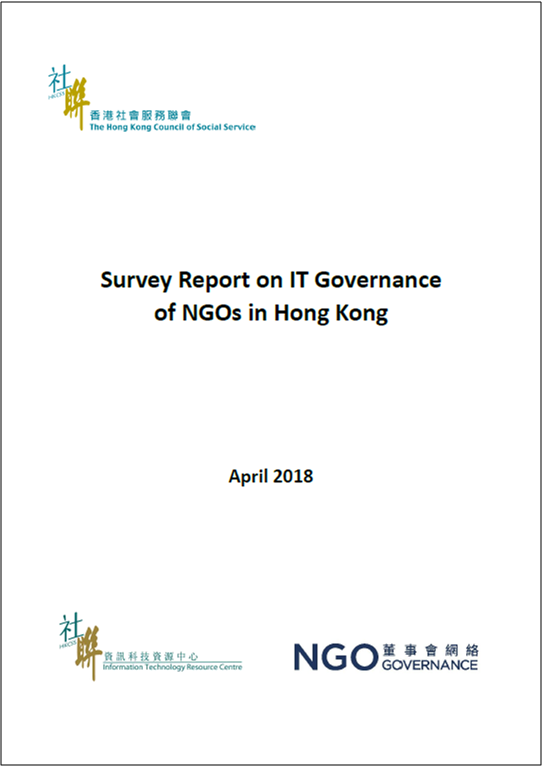 -
Gartner (2018). IT Governance (ITG) - Gartner IT Glossary. Retrieved from Gartner IT Glossary: https://www.gartner.com/it-glossary/it-governance