As part of HKCSS Convention 2017 that commemorates the 70th anniversary of The Hong Kong Council of Social Service, the NGO Governance Symposium themed "Stewardship for Better Future" was held on 1 November 2017. In the session "International Perspectives of Effective Governance – Sharing by INGOs Operating in Hong Kong", Lieut-Colonel Ian Swan, Officer Commanding (Chairman), The Salvation Army Hong Kong & Macau Command shared the topic "International accountability and best practice - A Salvation Army perspective".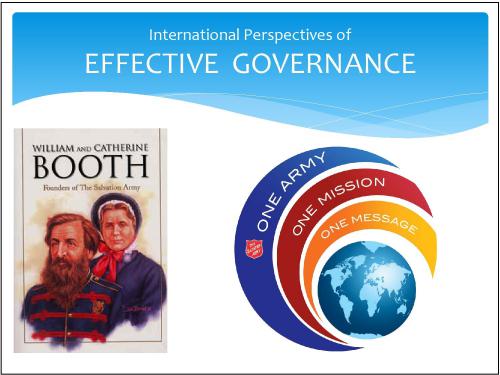 The other presentation at the session:
- "Bringing international experience in NGO governance to Hong Kong" by Dr Darwin Chen
Other proceedings of the NGO Governance Symposium are available HERE.
Categories
Board Composition, Structure & Evaluation
Leadership & Stewardship