The NGO Governance Forum 2018 themed Building Financial Resilience for Mission Accomplishment was held on 9 November 2018. In the Plenary Session "Linking Money to Mission & Impact", Dr Sammy Fung, Principal Lecturer, Faculty of Business and Economics, The University of Hong Kong shared his views on "Nonprofit Governance: Striving for a Balance between Financial Sustainability and Social Impact".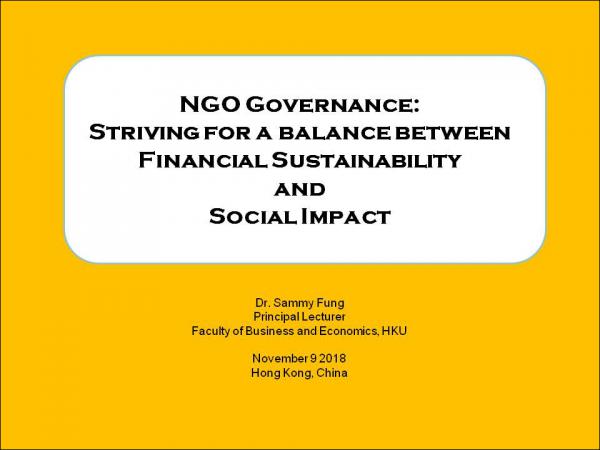 The other presentation at the session:
Other proceedings of the NGO Governance Forum 2018 are available HERE.
Categories
Financial & Strategic Planning